Winch Extension Strap
(WS80-3834)

Dobinsons full range of Snatch Blocks and Straps will ensure all your bases are covered when it comes to vehicle recovery.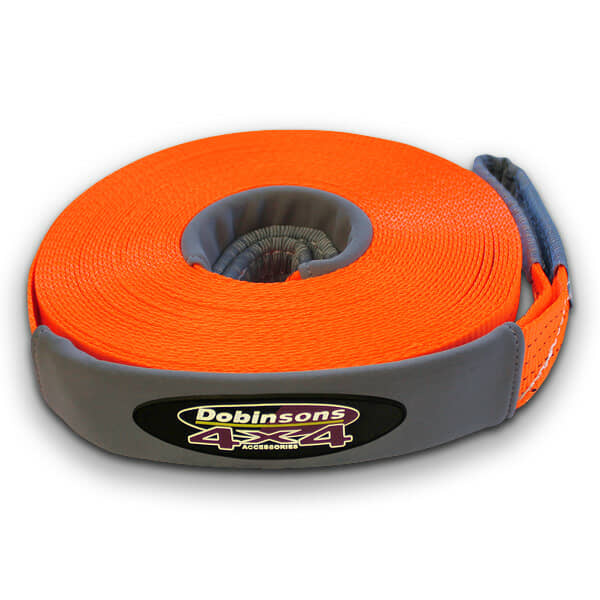 We ship to AustraliaWith shipment In-store Pickup for $ 0.00
Features:
MBS: 4500 kg
Width: 50 mm
Length: 20 metres
Sliding Protective Sleeves
Attaches to winch cable to extend the winches cable range
---
IMPORTANT NOTICE:
The minimum breaking strength of the strap should be between 2 and 3 times the vehicle's gross vehicle mass (GVM).
The strap must be suited to the GVM of the lighter of the 2 vehicles used in the recovery process.