Recovery Snatch Rope (13,100kgs)
(SS80-3845)

Dobinsons full range of Snatch Blocks and Straps will ensure all your bases are covered when it comes to vehicle recovery.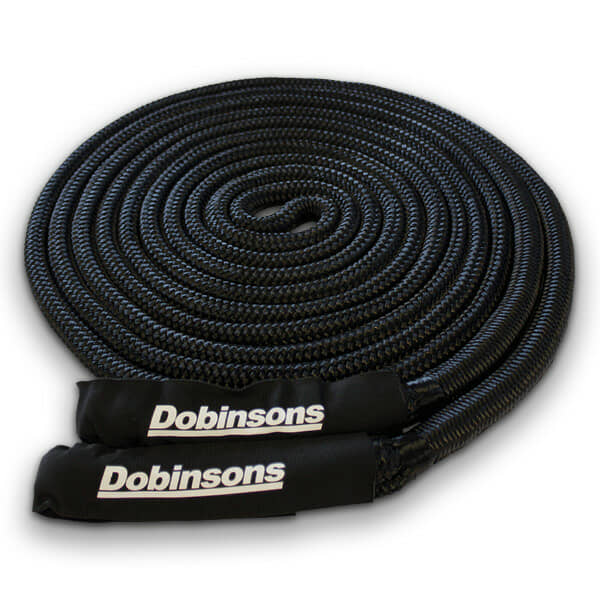 We ship to AustraliaWith shipment In-store Pickup for $ 0.00
Features:
13,100 kgs
U.V. & water resistant
9 metres (30ft) total length
Made from high quality 66 grade nylon
Lightweight high strength double braided 24 strand design
Spliced & stitched end loops with protective sleeves
NATA approved Australian laboratory tested
30% stretch factor gives almost 50% more stretch than a conventional snatch strap
---
IMPORTANT NOTICE:
The minimum breaking strength of the strap should be between 2 and 3 times the vehicle's gross vehicle mass (GVM).
The strap must be suited to the GVM of the lighter of the 2 vehicles used in the recovery process.